Do you want to purchase Borderlands 2 from the PSN when it comes out next week?You may have to consider the retail version instead unless you want to fill your memory card with almost 5,4GB for the game and it's DLC's.Of course the new PS Vita Slim Borderlands 2 bundle owners should consider buying another memory card cause the 8GB that comes with the bundle is simple not enough for more games.
The main game requires 3.2GB while the two DLCs: Captain Scarlett is at 700MB and Mr. Torgue's DLC is at 941MB.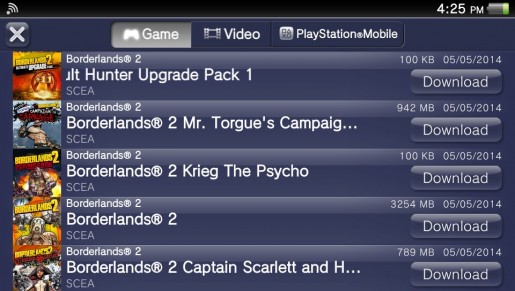 We don't know about the quality of the port but the game is huge judging by the digital size.